Fast Nutley Drain, Sewer & Rooter Pros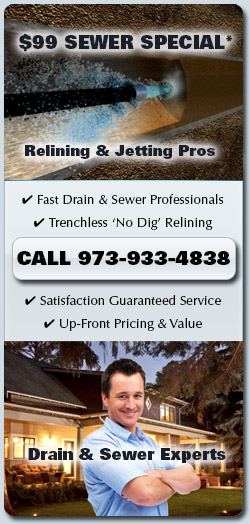 When you have a drain or sewer issue in Nutley NJ you can count on the local experts. Discover why:
** ASK ABOUT OUR SEWER SPECIAL OFFER!! **
** NUTLEY'S "NO DIG" REPAIR SPECIALISTS - WE CAN REPAIR PIPES THAT OTHER COMPANIES DIG UP **
1. FAST NUTLEY DRAIN CLEANING
If you have a drain or sewer clog, we can be there fast, 24 hours.
2. SEWER JETTING
For tougher clogs we also offer the latest high pressure jetting technology to clear your lines.
3. NUTLEY SEWER REPAIRS
If a camera inspection reveals your sewer needs a repair (such as a crack leaking sewage, or a collapsed pipe) then we can undertake a thorough repair.
4. NO DIG RELINING IN NUTLEY
We have the very latest no dig technology to reline and save old pipes that other companies would replace (not to mention that other companies would take a backhoe to your property to get to the pipe). This technology can save you both TIME, PROPERTY DAMAGE and MONEY.
5. ROOTER NUTLEY
If you have tree roots in your sewer line, we have the rooter equipment and solutions to remove the roots and help inhibit their return without damaging your plants.
6. EXPERT PLUMBERS
Depend on expert Nutley plumbers, offering satisfaction guaranteed service.
For the best in drain and sewer plumbing in Nutley, New Jersey, call and speak with the local pros today.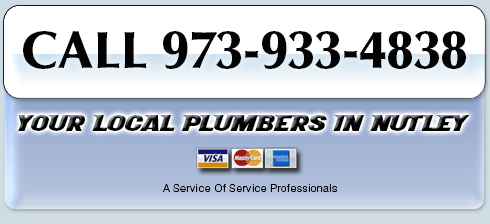 TRENCHLESS SEWER REPAIR NUTLEY NJ | DRAIN CLEANING NUTLEY | SEWER CLEANING NUTLEY | ROOTER NUTLEY NJ | PIPE RELINING NUTLEY